Micah's photo of this year's Nowruz celebrations featured on Getty Images is a winner of the PDN Photo Annual 2019
"Kurdish families celebrate Nowruz, also known as the Persian New Year, in the mountainous area around Akre in Iraq. Nowruz, which means "new day" in Persian, marks the beginning of Spring and has been celebrated for over 3000 years. Today the holiday is celebrated by about 300 million people worldwide."
Check it out on PDN or Instagram or on Getty's website
Talks, Panels, & Everything Else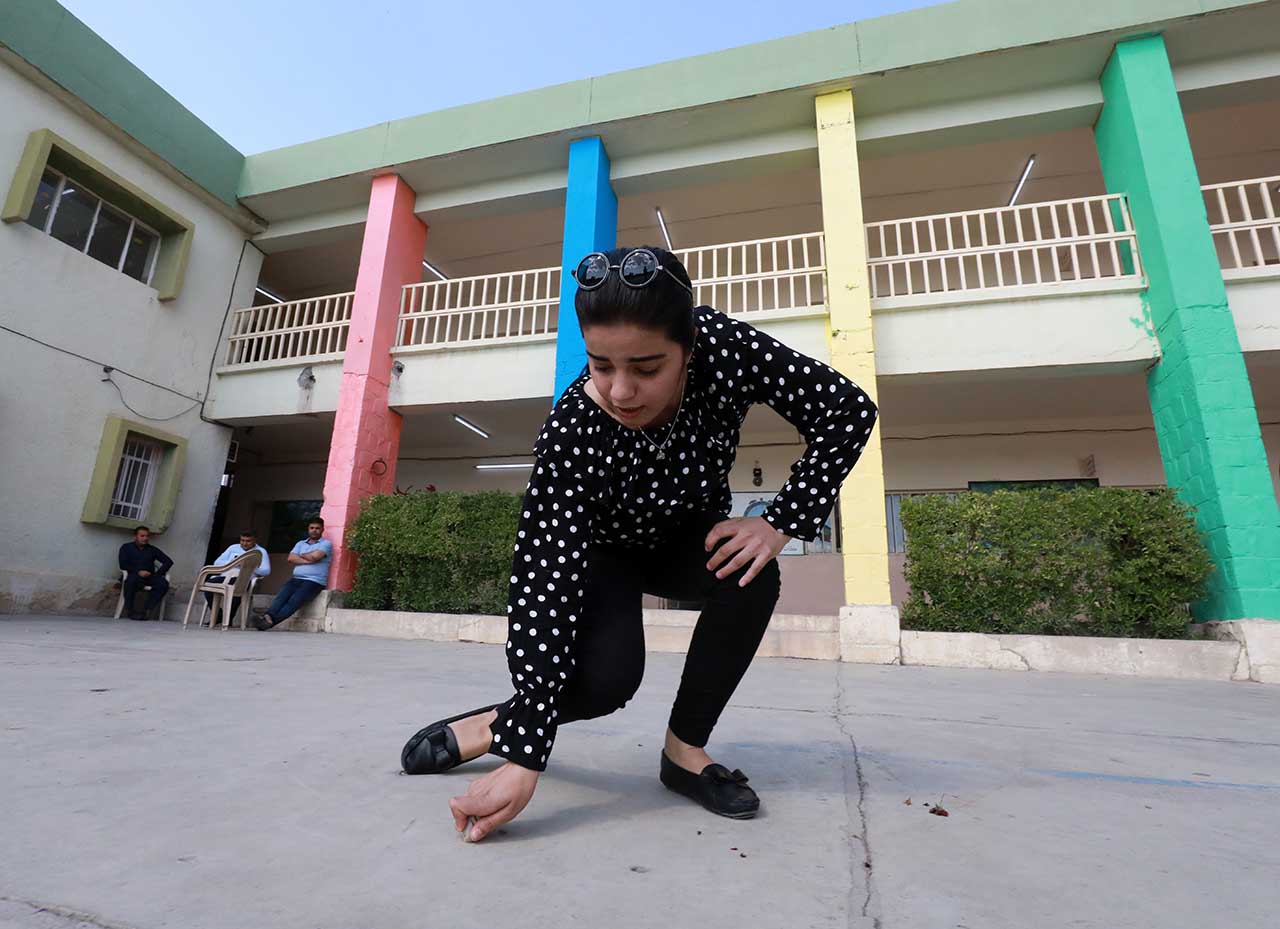 Micah photographs a former child bride for Voice of America
Micah's photographs appear in The Worth of a Girl, a special report from Voice of America that follows a former child bride in Iraqi Kurdistan.
Micah photographs Greta Thunberg for Getty Images, photo used in RollingStone
Micah's photographs of Greta Thunberg addressing the National Assembly in Paris on July 23 2019 are featured on Getty Images and used in RollingStone, GQ, and Huffington Post France. Her message was that countries and companies had to do more about the climate emergency.
Marie-Hélène joins New Opportunities for Short Docs panel at Cannes
The Cannes Doc Corner panel discussed the current state and future landscape of short documentary films, tackling current issues like sustainability in filmmaking.
Marie-Hélène films violent May Day protests in Paris
May Day protests in Paris turn into riots as anti-government demonstrators clash with the police. French police fired tear gas into the crowds while protestors threw rocks and broke windows.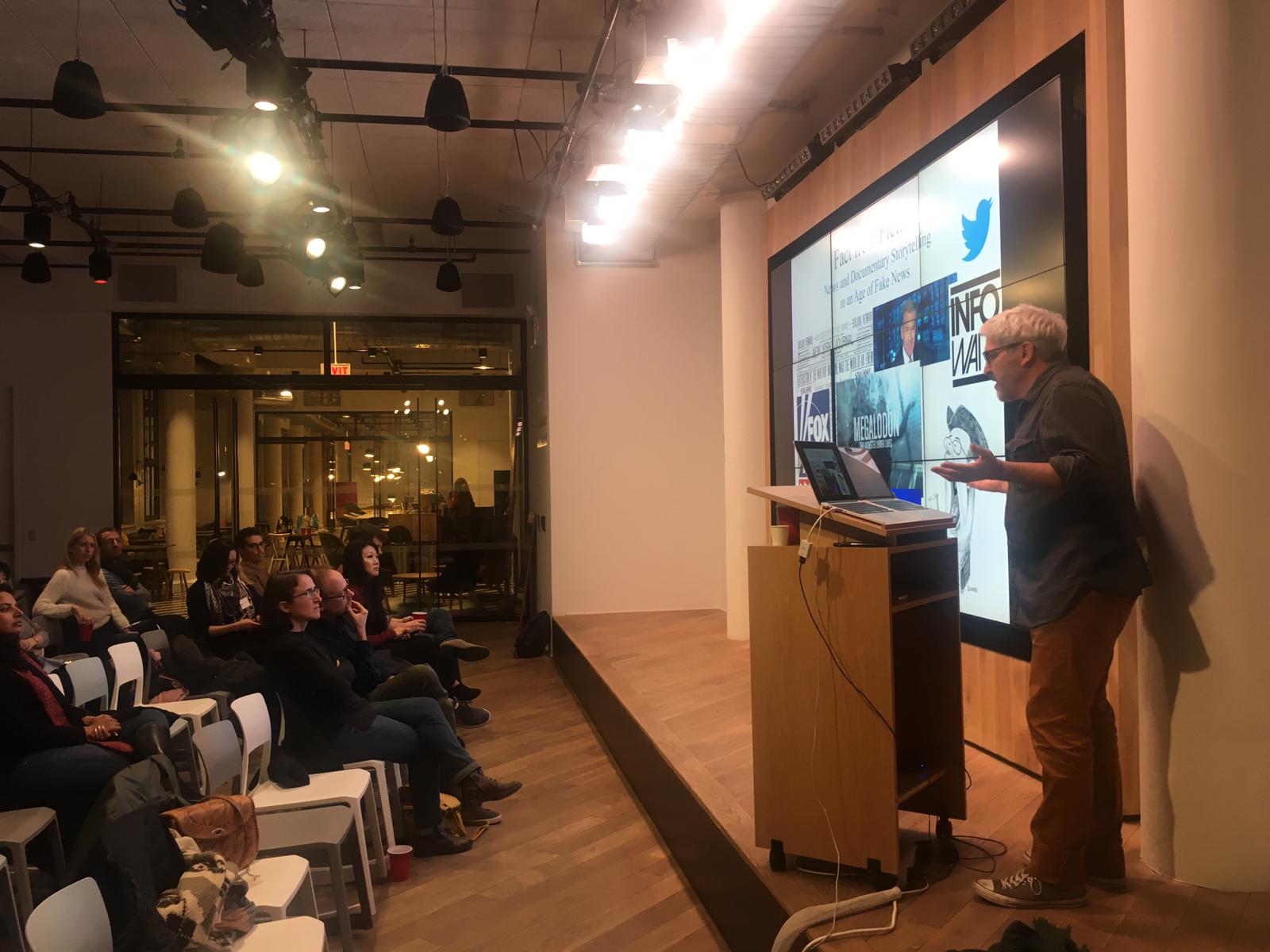 Are we in a new golden age of the documentary and information sharing, or is this a new gilded age of yellow journalism and deception? Micah Garen talks about news and documentary storytelling in an age of fake news and the personal narrative in a symposium-style discussion at The PIT NY.
Micah joins a panel of photojournalists and photographers to share work from his time in Iraq
Micah Garen talks about his experience covering the Iraq war and shares photographs and footage from 2004 at the Bronx Documentary Center's event to mark the 15th anniversary of the US invasion of Iraq.
Click here to read more.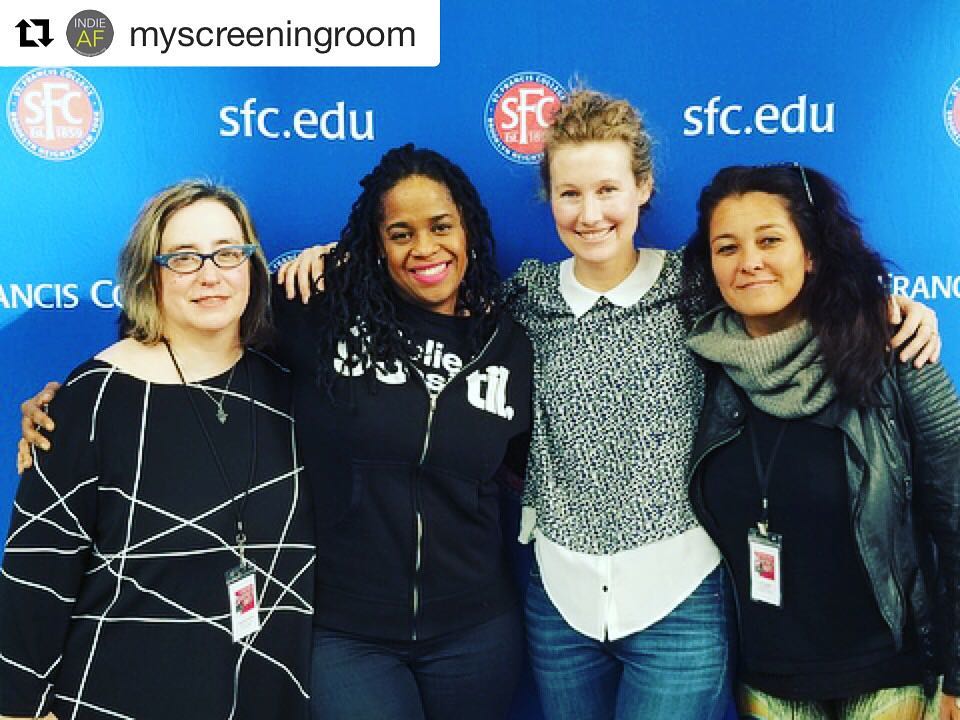 Marie-Hélène joins a panel on filmmaking and entrepreneurship at the SFC Women's Film Festival
Marie-Hélène Carleton joins a panel organized by fellow Film Fatales member, Augusta Palmer, with Thembisa Mshaka and Lisa Russel. ScreeningRoom was proud to be a sponsor and offer memberships to the winners of the film festival.
Click here to read more about ScreeningRoom, and sign up for free!
Marie-Hélène moderates Women in Focus: Celebrating women filmmakers and the stories behind their work
Marie-Hélène Carleton moderates a panel presented by Harbers Studios and Film Fatales where three female documentary filmmakers shared their experiences and insights about working in difficult locations.
Click here to read more.
At the Water's Edge: Artists in Red Hook After Sandy
It's been five years since Superstorm Sandy hit New York City and flooded Red Hook. We're marking the anniversary by sharing this multimedia story we created several days after the storm about artists in Red Hook affected by the flooding. Click below to hear Z Behl, Benh Zeitlin, and Dustin Yellin of Pioneer Works talk about their experiences in Sandy's aftermath.
Micah speaks at re:publica 2017 panel
Micah Garen and Treasa O'Brien look at non-fiction storytelling in an age of ubiquitous digital device and platforms.
Click here to read more.
ScreeningRoom hosts reading of Walt Whitman's Song of Myself
Readers included Maggie Gyllenhaal, Peter Sarsgaard, Monique Truong, Adam Haslett, Péter Zilahy, and more.
Micah talks to D.S. Moss for his podcast, Memento Mori
Micah Garen talks with D.S. Moss about life, his kidnapping and – spoiler alert – William Carlos Williams (The Red Wheelbarrow and other thoughtful poems) for D.S. Moss' intriguing, smart and unexpectedly humorous new podcast series, Memento Mori. Listen here for Episode 5: Escaping Death.
Inside the Fight to Help Refugees in Lesbos, Ground Zero for Europe's Migrant Crisis
Article, short film and portrait series on Vanity Fair.
The Daily Struggle of Lebanon's One Million Syrian Refugees
Article and documentary series on Newsweek.
Read the article here.