An evening of music, talks, film, poetry, & art on the barge in Red Hook, Brooklyn
Topics include coastal communities and the rising seas, microplastics, melting ice caps & the burning Amazon rainforest
4pm-6pm Presentations from Extinction Rebellion, Fridays For Future, and NY Youth Climate Strike including their action plans for the coming months. Mingle and meet environmental activists, and learn how you can be involved
6pm-9pm The main program - talks, films, music, poetry, art & more
$20 suggested donation | free for 18 y/o and younger
Josh Fox is the Oscar-nominated and Emmy-winning director of the documentary film Gasland which looks at fracking. He is a film director, playwright and environmental activist fighting hydraulic fracking and horizontal drilling.
Julie Bridgham is an award winning documentary filmmaker and is the recipient of both a Sundance and IFP Documentary Fellowship. She was the Director and Producer for the multi-award winning documentary feature "The Sari Soldiers" that has screened in over 50 countries, and for which she received the Human Rights Watch Nestor Almendros Prize for courage and commitment in human rights filmmaking. Over the last 20 years, she has directed and/or produced for numerous documentary series that have aired on CBS, BBC, the Discovery Channel, TLC, and the Travel Channel, and created films for non-profits and humanitarian organizations including the United Nations World Food Programme, the International Labour Organization, and Oxfam. Prior to her work in documentary filmmaking, Julie was a Project Officer for the United Nations Development Programme in Costa Rica on Ecologically Sustainable Industrial Development, and was a researcher for the human rights organization Andean Information Network in Bolivia.
Dr. Zachary Tessler is a Research Assistant Professor and director of the Coastal Science Synthesis Facility at the City University of New York Advanced Science Research Center. An Environmental Scientist with a background in physical oceanography, Dr. Tessler's research focuses on human-induced change in river delta systems, and how those changes affect the risk borne by coastal communities. His work has explored how rising sea level, land subsidence, and social vulnerability jointly determine future trajectories of coastal flood risk. An expert in coastal and ocean modeling and the use of remote sensing for coastal environmental monitoring, his research has been published in scientific journals including Science, Proceedings of the National Academies of Science, Remote Sensing, and Sustainability Science.
Taylor Hess & Noah Hutton
Taylor Hess and Noah Hutton are filmmakers based in Brooklyn. Taylor recently produced and directed the award-winning documentary MACK WRESTLES, which World Premiered at the 2019 SXSW film festival and will air as an ESPN 30 for 30 this fall. She's a graduate from New York University's Tisch School of the Arts and the Columbia Graduate School of Journalism. Noah previously directed the documentary films Crude Independence (SXSW 2009) and Deep Time (SXSW 2015). He's currently in post-production on a 10-year-long documentary about the quest to simulate the human brain on supercomputers. Noah studied art history and neuroscience at Wesleyan University.
Grace Goldstein is a 17 year old writer, composer, and activist from New York City. She's a senior at Stuyvesant High School where she lead her school's walkouts for gun reform in 2018 and climate strikes last spring. She's one of the core organizers for the September 20th Climate Strike, a part of Fridays For Future, and New York State Director for U.S. Youth Climate Strike. She most recently worked on a staged reading of her one act musical, "Underworld," and composed for Stuy's production of Midsummer Night's Dream. She performs her original songs at open mics around the city.
Betsy Andrews is an activist and environmentalist poet. She is the author of The Bottom, winner of the 42 Miles Press Prize in Poetry, and New Jersey, recipient of the Brittingham Prize in Poetry; the chapbooks In Trouble, She-Devil; and, with artist Peter Fox, Supercollider. Her poems and essays are widely published, including recently, in Love's Executive Order, Mom Egg Review, Snowy Egret, and the Nauset Press anthology Fierce: Essays by and About Dauntless Women. She is the co-creator with photographer Carolyn Monastra of The Elder Project, documenting senior activists.
Micah Garen is an award winning documentary filmmaker who has worked in conflict and post-conflict zones for the past 14 years. Most recently, he has directed five feature length films for Al Jazeera English one of which won a Golden Nymph for Best News Documentary at the Monte Carlo Television Festival in 2014. His work has been published in Al Jazeera English, The New York Times, The New York Times Magazine, Vanity Fair, Newsweek and the Financial Times, among others. His recent short film about the refugee crisis, Light on the Sea, launched in March on Vanity Fair. His short film from Afghanistan, Call Me Ehsaan, was a New York Times Op-Doc editor's choice and screened at festivals. Micah filmed the "Christmas Eve Raid" scene in Iraq that was part of Michael Moore's Fahrenheit 911.
Marie-Hélène Carleton is an award-winning documentary filmmaker. Most recently, she has directed five documentaries for Al Jazeera English, one of which won Best News Documentary at the Monte Carlo Festival of Television and Film in 2014. She is a member of Film Fatales and has been awarded artist fellowships at the MacDowell Colony and the Ucross Foundation. She was selected to participate in the inaugural Film Independent Documentary Lab in LA and the IFP Documentary Film Lab.
Marie-Hélène co-founded ScreeningRoom.org in 2015.
Danielle Varga is a documentary producer based in Brooklyn. She most recently produced Brett Story's 2019 feature The Hottest August, which has played True/False, SXSW, CPH:DOX, Hot Docs and will tour on the festival circuit this year. She co-produced Kirsten Johnson's award-winning film Cameraperson (Sundance '16), which was released by Janus Films/The Criterion Collection, and has won numerous awards around the world, including the Cinema Eye Honors award for Outstanding Nonfiction Feature, and was short-listed for an Oscar. She was consulting producer on the feature documentaries This is Home (Sundance '18), Charm City (Tribeca '18) and her additional credits include Teenage and 1971.
KLOT is Saga and Emilia, channeling music from within and out. Based and born in Sweden as cousins, they have been creating music since childhood. KLOT is an exploration of connection and being together. With a mix of folksongs, poetic melodies and world fusion do they travel the world and mind to express those moments found in between and now. The organic and the wild nature inspires KLOT, which means sphere, in Swedish. From their philosophy that all actions are circulating, touching each other and together, many circles form a spheric figure. To stay close, interconnected and undivided as our Earth is.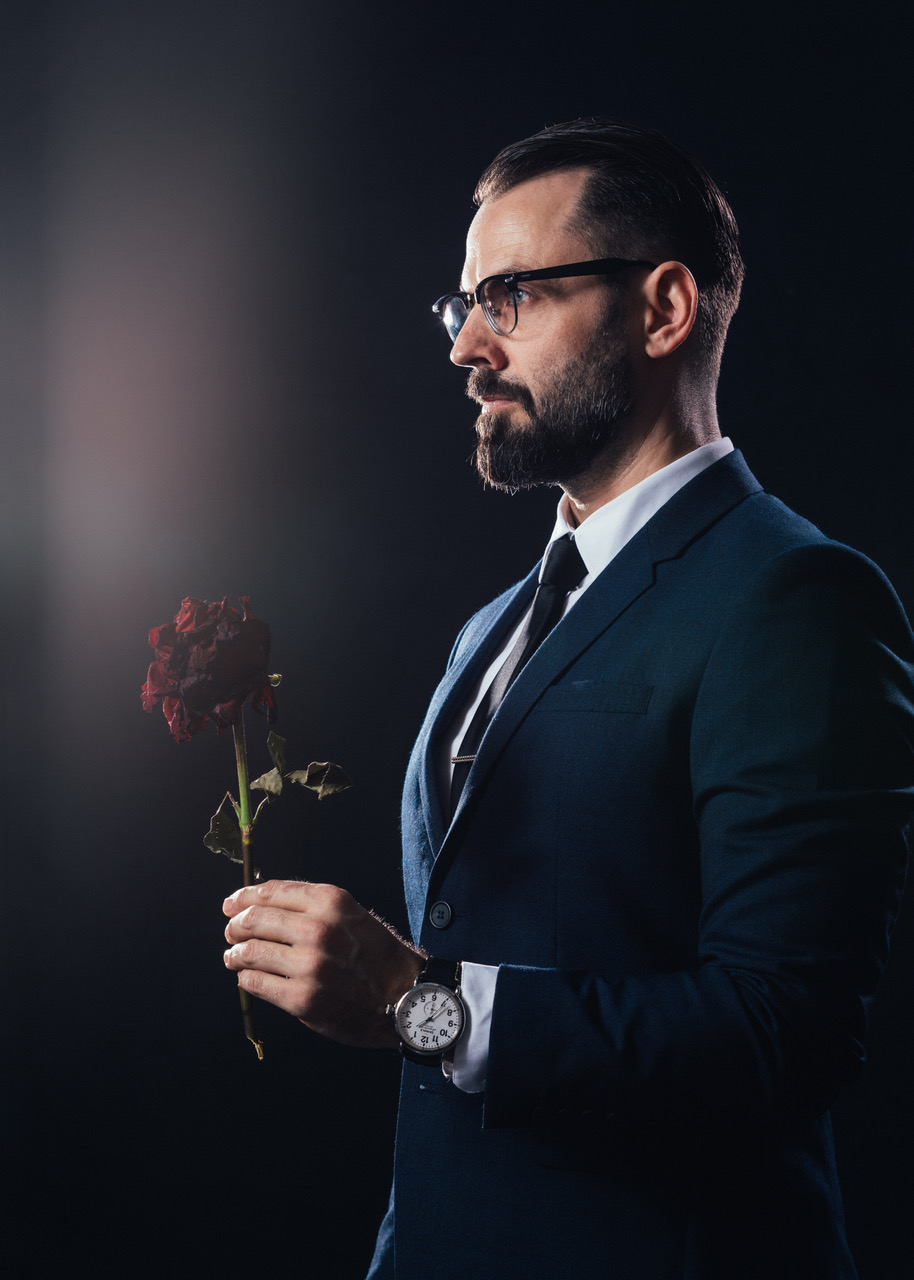 DS Moss is a screenwriter/producer who uses satire to examine the absurdity of the human condition. He maintains an interdisciplinary practice of conflating storytelling techniques and finds great freedom in audio storytelling. He currently runs the production house, The Jones Story Company, and lives in Brooklyn. Moss graduated from the University of Texas at Austin with a B.S. in Radio, Television and Film, is a member of the Writer's Guild of America, and has been a resident at The MacDowell Colony and IFP Media Lab.
Xiye Bastida is a teenage climate activist based in New York City and one of the lead organizers of the Fridays For Future youth climate strike movement. For the first climate strike in March, 2019, she mobilized 600 students from her school and has taken a citywide leadership role in organizing climate strikes and speaking out about climate justice issues in rallies and town halls. Xiye was born and raised in Mexico as part of the Otomi-Toltec indigenous peoples. She sits on the administration committee of the Peoples Climate Movement, where she brings the voice of youth to existing grassroots and climate organizations. Xiye launched a youth activism training program to expand the climate justice movement and is a member of Sunrise Movement and Extinction Rebellion. In 2018, she was invited to the 9th United Nations World Urban Forum to speak about indigenous cosmology. She received the "Spirit of the UN" award in 2018.
Born and raised in New York City, Azalea is a high school senior at The Bronx High School of Science. After experiencing the flooding from Hurricane Sandy at her evacuation-zone home in Manhattan, she was able to visit The Standing Rock Reservation and was moved to learn more about climate injustice. She began her work in climate justice activism ahead of the March 15th, 2019 global strikes after reading about the wave of students participating in Fridays for Future, realizing she had an opportunity to affect change in her community. She is a climate strike organizer and writer helping to organize the September 20th global climate strike, focusing on the justice aspect of the climate crisis.

Eve Mosher is environmental artist living and working in New York City. Her works use investigations of the landscape as starting points for audience exploration of urban issues. Her work has been profiled in international media including the The New Yorker, New York Times, ARTnews, American Scientist, L'uomo Vogue, and Le Monde. Her public and community artworks have received grants from New York State Council on the Arts and New York Department of Cultural Affairs, both through the Brooklyn Arts Council, and The City Parks Foundation.
Dr Matthew Hayek is an assistant professor in Environmental Studies at NYU. He received his PhD in environmental engineering at Harvard, where he measured and quantified how Amazon ecosystems and the atmosphere exchange greenhouse gases. His current research analyzes efforts to reduce environmental impacts of agricultural production and food systems.
Maria is a teacher, a friend, an activist, a daughter, a wife, a dancer and many other things. These superficial forms can easily come to define us and sometimes imprison us - energetically, emotionally, psychologically, and physically.
Artists and environmentalists coming together in support of